work at sassybot
Available internships
Quick info:
Application deadline: January 21th, 2018
Internship Start: February 5st, 2018


(depending on university requirements)

Duration: 3-6 months
Location: Breda
We are looking for a student (
Game designer
) that is eager to gain experience and grow while working on a new, exciting, and unannounced business management RPG. In this project you will get hands-on responsibility and experience as we take the project from prototype into pre-alpha. All internship positions will take up a minimum of 3 months up to a maximum of 6 months. This internship can be part of your education although it isn't mandatory. Contact us or your internship coordinator for more information.
With a small and lean core team we value a diverse but solid skillset. With applicable skills in various areas of game development we believe you will be more valuable to a team, project, and company. To that end everyone on the team wears many hats in service of making a game to be proud of.
Game Designer
When applying you will stand out if you:
have experience creating games with Unity3D
are able to communicate clearly and concisely both verbally and in writing
have a basic understanding of scripting and math
Tasks and responsibilities for this internship include, but are not limited to: concept development, game balancing, project management, internal and external communications, quality assurance, and documentation.
Even if you only meet some of the bullet points above you should still apply. After all, an internship is about gaining a lot of knowledge and experience and we are glad to provide support and learning opportunities on that journey.
What else can we offer?
You will be working in a small team and therefore your contributions to our projects will be noticeable and significant. Besides gaining experience and strengthening your portfolio, we can offer to reimburse expenses as a compensation for your time and appreciation of your efforts.
How to apply?
Please send your CV, portfolio, and a brief explanation of your motivation for applying to work@sassybot.com before January 8th 2018. Suitable applicants will be contacted for an interview in the following week to discuss the details.
We will always send a confirmation email after receiving an application within a week. If you do not receive a confirmation, please don't hesitate to email again or get in touch via social media.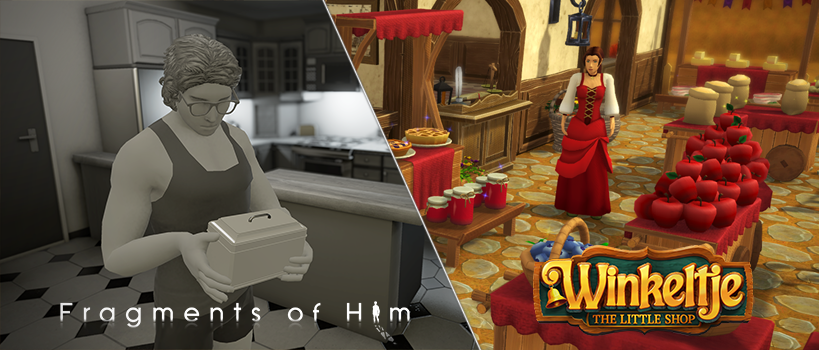 About Sassybot
Sassybot is an independent game development studio based in Breda and founded by NHTV IGAD alumni. It is in Sassybot's veins to create, experiment, learn, grow, and have fun. Sassybot has previously released Fragments of Him on PC, Xbox One & PS4 and is now working on an unnannounced title.